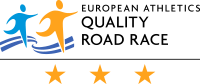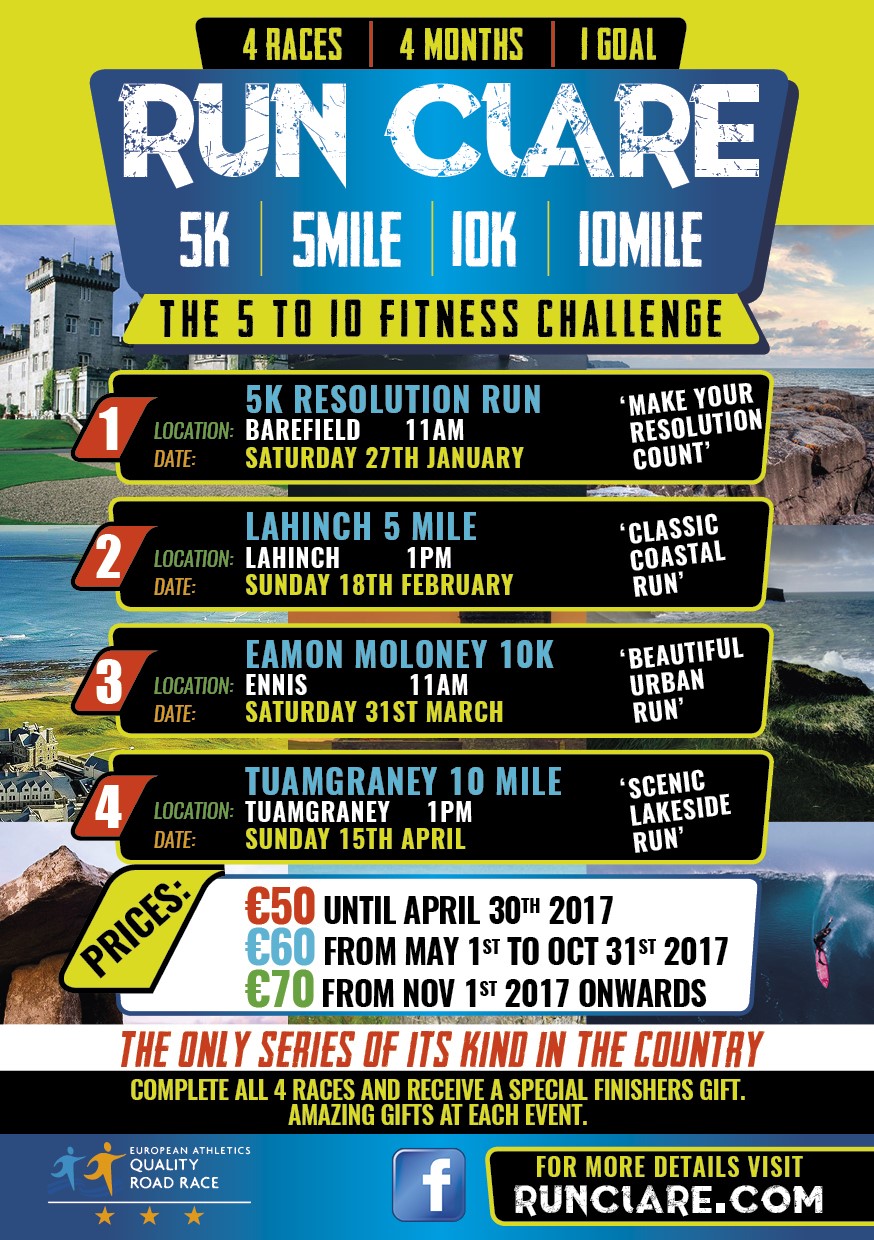 ARE YOU READY FOR THE CHALLENGE??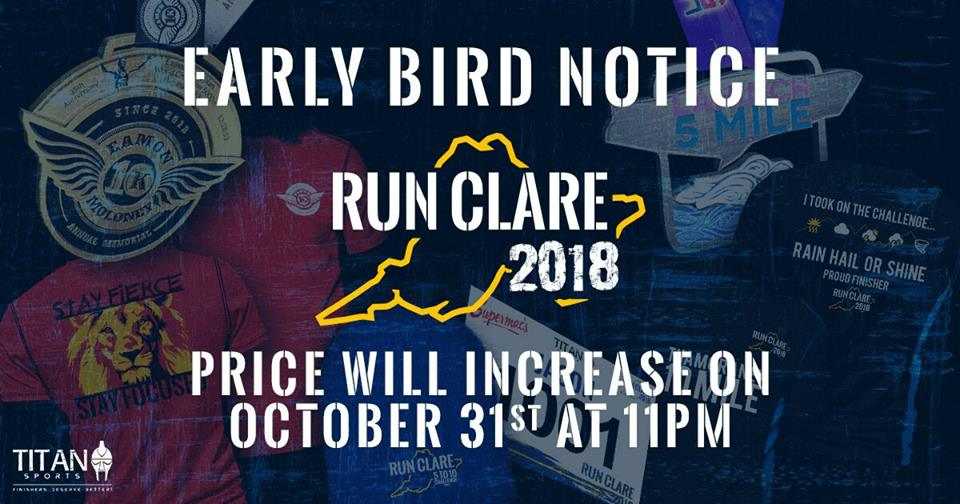 Congrats to everyone who completed the third Run Clare series. We have listened to feedback and decided to make a couple of changes to keep the series fresh and exciting! We are delighted to announce that we will be moving locations to new areas of the Banner County...
The 5k will be in the lovely village of Barefield, it'll be a great way to start the journey around the country lanes. The 5 mile will take us to the seaside town of Lahinch where the views on your route will be breathtaking. Back to Ennis for the Eamon Moloney 10k, where the urban location is known for its family atmosphere and fast, flat route. Finally we are heading to East Clare and Tuamgraney for the 10 mile, you'll have spectacular views over Lough Derg in
your last event before collecting your stunning finishers gift.
As usual during the series you will be inundated with gifts at each event, these are not yet decided, but you know they'll be fab!
Where else would you get 4 races over 4 months with all the trimmings you know we do?? in
2017 we had runners from 19 counties attend the series, lets get the whole of
Ireland coming to Clare and prove that the Banner know about races!
Heres what's included in the price:
*All races are chip-timed and accurately measured.
*Food and Refreshments after each event.
*Specially designed t-shirts for the first 400 entries in the 10k
*T-shirts for the first 400 entrants in the 10mile
*Bespoke medal for all finishers in the 10k
*Bespoke medal for all finishers in the 5 Mile
*Beanie hat for all runners in the 5k
*Finishers gift to all entrants who complete all 4 events
*SEE FLIER FOR FOR FULL PRICES
T&C: You must complete all 4 events to get the finishers prize. Due to the logistics of the series, we cannot offer refunds or transfers. Anyone seen using a different persons race number will be disqualified from the remaining events and will not register in the previous race results. By entering RunClare 2018 or any other associated events, the organizers may use entrants photographs, videos, testimonies etc as part of any promotions on social media, website, fliers etc.(not limited to the above). All runners must be over 16 on race day.
Places will be limited and will sell out quickly so enter now at
https://events.fitlive.ie/run-clare---the-5-to-10-fitness-challenge


For anyone that would like to contact us regarding sponsorship, please email us at admin@eamonmoloney10k.ie